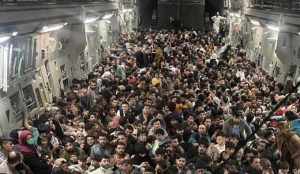 3/16/22 UPDATE: This opportunity ended on March 15, 2022. However, we hope to be able to offer similar scholarship programs to refugees coming into the U.S. from other countries in the future.
Afghan immigrants will be facing tremendous emotional and mental health challenges, even with significant financial and other support. Our training program will help reduce this stress by creating a pool of qualified interpreters for the community who understand the legal and medical systems in the U.S. and can facilitate understanding on both sides.
Our program will be particularly effective as we provide interaction between students of different languages and backgrounds, in different parts of the U.S. through live class sessions. We will give interpreters from Afghanistan access to others with similar professional interests and backgrounds—a network for both professional and emotional support.
We have sponsor support for 20 all-expense training scholarships available for speakers of the following languages who are from Afghanistan:
Pashto
Dari
Farsi
Uzbek
Turkmen
Baluchi
There is a maximum of 5 sponsored students per class. Contact our office for more information about the scholarship program.
Apply here: Download the application form. Or fill out and submit the online application form.
Richard Antoine, MIB/MBA (He/Him/His)
Executive Director
FRĒ: (800) 673-6923, ext. 1188
DIR: (909) 718-1188
CEL: (909) 895-6168
FAX: (800) 730-0380